It's the time of year when I start slathering the kids with sunscreen before heading out to school. And man, it's a challenge! This homemade natural sunscreen uses zinc oxide and red raspberry seed oil as the primary skin-protecting ingredients while the coconut oil, which has a natural SPF of about 4-6, makes it easy to apply and adds moisture. You can't beat the texture of whipped coconut oil – so soft and creamy!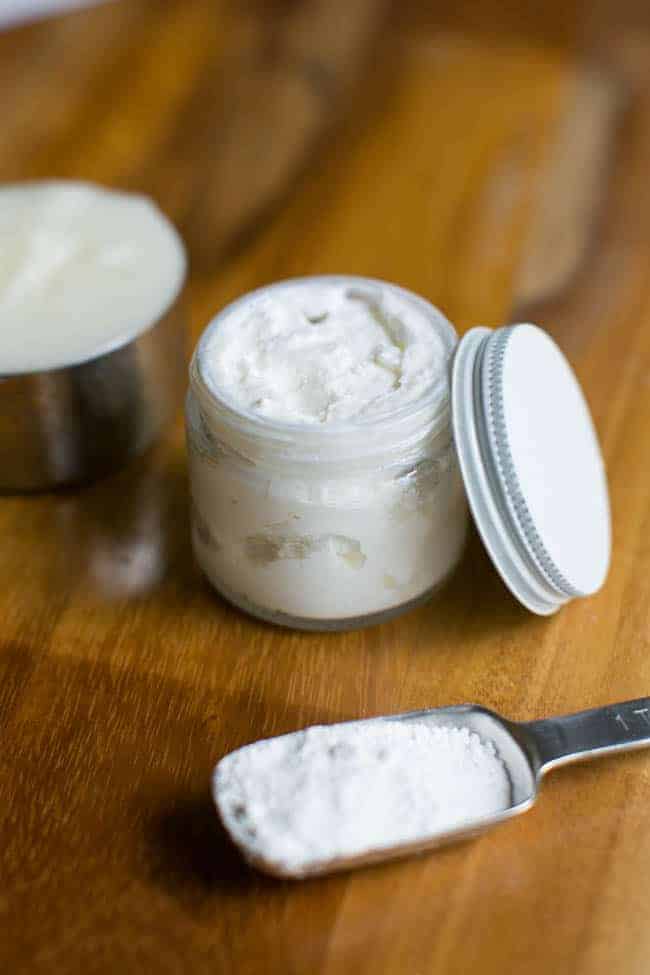 Ingredients for natural sun protection
Oils
Using an oil to protect your skin seems counterintuitive, but several oils not only provide your skin nourishment but a dose of UVB ray protection as well.
Avocado oil – SPF 4-15
Olive oil – SPF 2-8
Coconut oil – SPF 4-6
Almond oil – SPF 5
Jojoba oil – SPF 4
Shea butter
It naturally protects and conditions skin which has been damaged and offers a low level of UV protection (approximately SPF 6).
Red raspberry seed and carrot seed oil
Both oils have naturally very high SPFs because the vitamin A, vitamin E and fatty acids they contain are at just the right balance to protect against UV rays. Red raspberry seed oil has a natural SPF of around 30 and carrot seed oil provides SPF 40 protection.
Zinc oxide
Zinc oxide is unique among sunscreen ingredients in that it is truly a broad-spectrum blocker, protecting from UVA, UVB and even UVC rays. It's safest to use non nano versions of zinc, as other types will absorb into the skin instead of providing the physical barrier on the outer layer of skin.
Zinc oxide should be 20% of the sunscreen recipe in order to get an SPF 30, which for this sunscreen recipe equals roughly 2 tablespoons. You can add more zinc for more protection, but note that it will make the cream a bit thicker.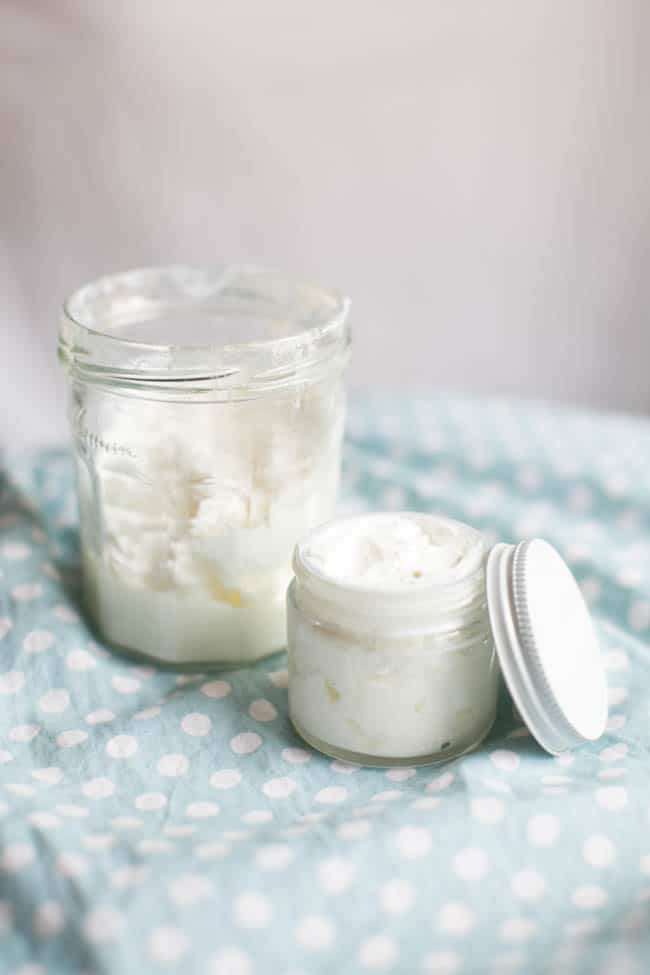 Whipped Homemade Natural Sunscreen
Ingredients
Instructions
Melt coconut oil and shea butter in a bowl over warm water.
Add red raspberry seed oil and zinc oxide and stir together.
Cool in refrigerator for 30 minutes – 1 hour until you get a solid consistency.
Whip 3-5 minutes until you get a frosting like consistency.
Transfer to container with lid and store in a cool place.
Apply liberally. And always wear a hat and glasses!
92