Since I started making most of my own skincare products, sunscreen has become a bit tricky. Oils have some sun protection, but not enough for a day at the beach or even a long walk. This homemade sunscreen lotion combines green tea, zinc oxide, natural oils and butters to provide protection from both UVA and UVB rays.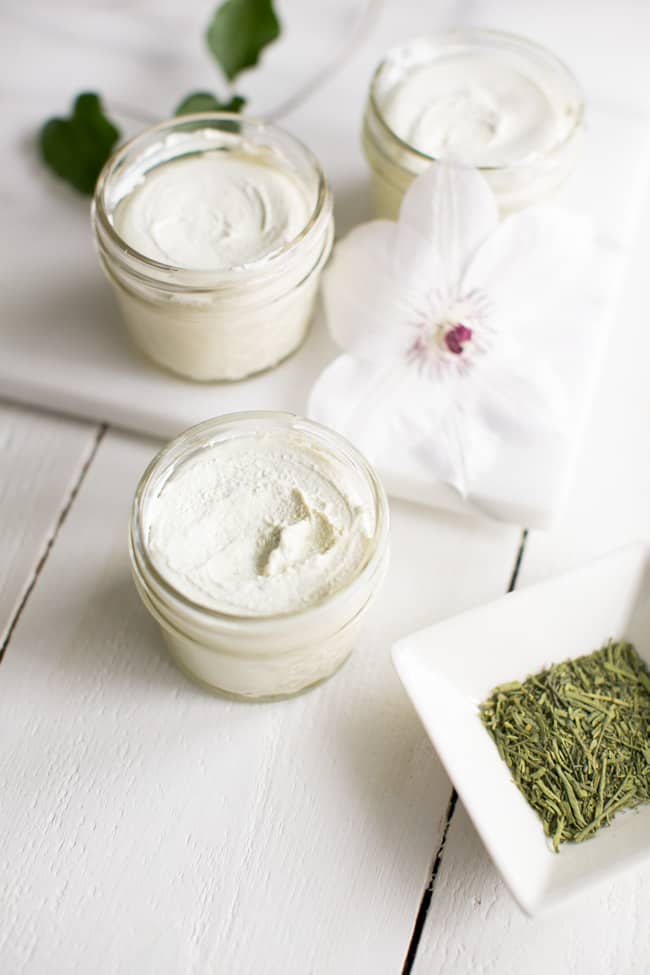 Green Tea Infused Oil
Infusing oils is one of my favorite things, and for a DIY sunscreen, green tea is the perfect choice. When applied to the skin, green tea has the ability to absorb UV rays. Now green tea alone won't give you enough sun protection, but it's a great complimentary ingredient because it has antioxidants that also help your skin resist UV damage and the the aging effects that come with it.
Plus, infusing coconut oil with green tea gives you this awesome green color.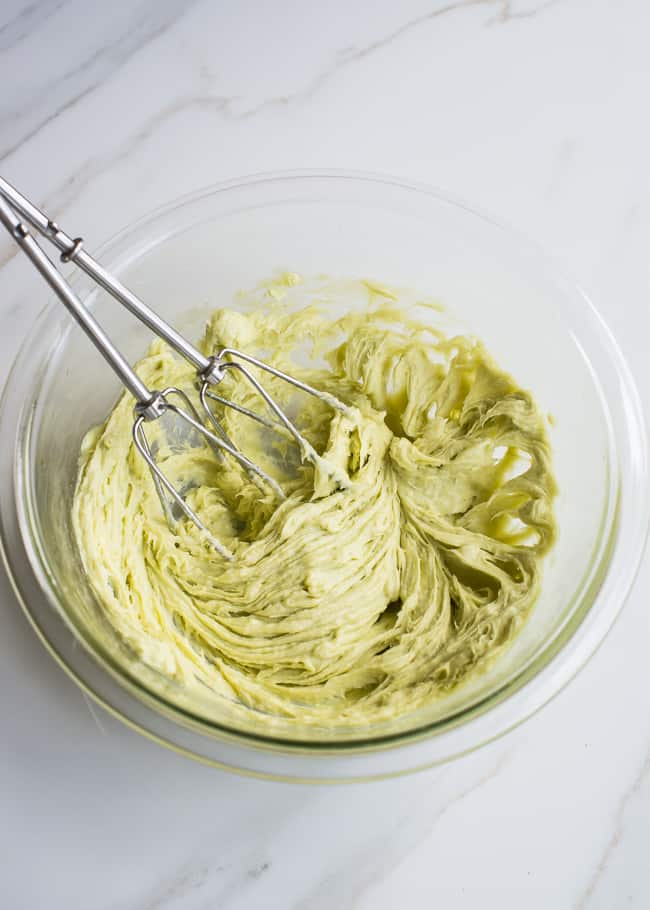 You can get additional natural sun protection with these ingredients:
Zinc Oxide
Long used for sun protection (remember those white noses?), zinc oxide is a powdered mineral that sits on top of the skin, scattering, reflecting, and absorbing UVA & UVB rays. Be sure to get a non nano, uncoated zinc oxide (like this one) to avoid it absorbing into the skin. Badger's SPF 25 sunscreen contains 14% zinc oxide as its active ingredient. The recipe below is roughly 20% zinc oxide so you're getting at least an SPF of 25.
Red Raspberry Seed Oil
Exceptionally rich in vitamin E, vitamin A and omega-3 and omega-6 fatty acids, red raspberry seed oil provides broad spectrum UV protection against UV-B and UV-C rays.
Carrot Seed, Shea Butter + Coconut Oil
You'll get a bit of sun protection from natural oils – coconut oil rates about SPF 7 (see table 3). Primarily, they help moisturize skin and repair skin damage.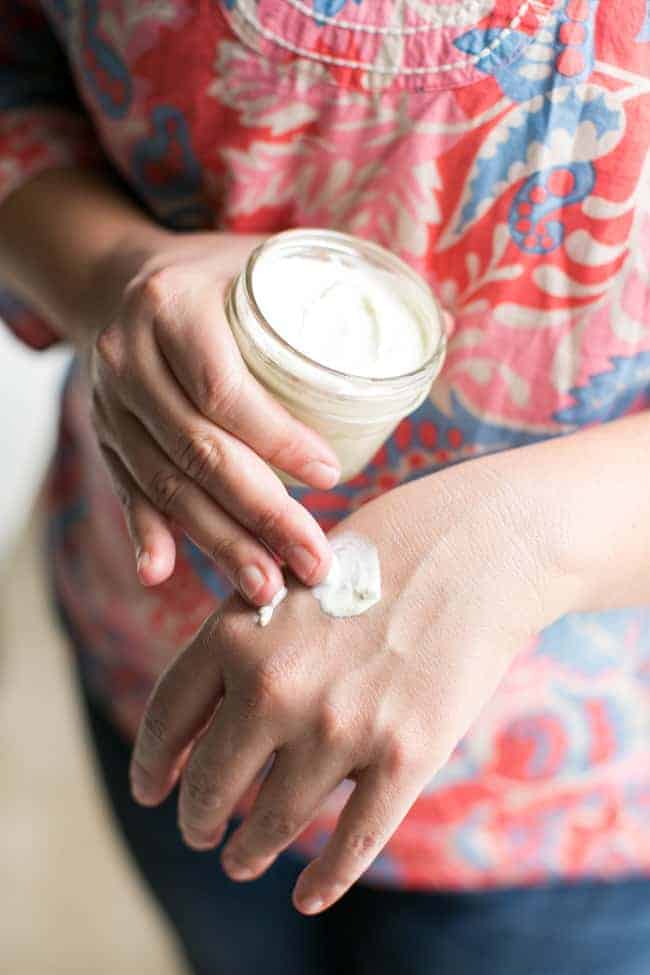 I've been using this sunscreen on my face, chest and especially my hands because I hate age spots! Yes, it does give you a hint of the white face, but if I let it sit for a few minutes and then apply makeup, it doesn't bother me.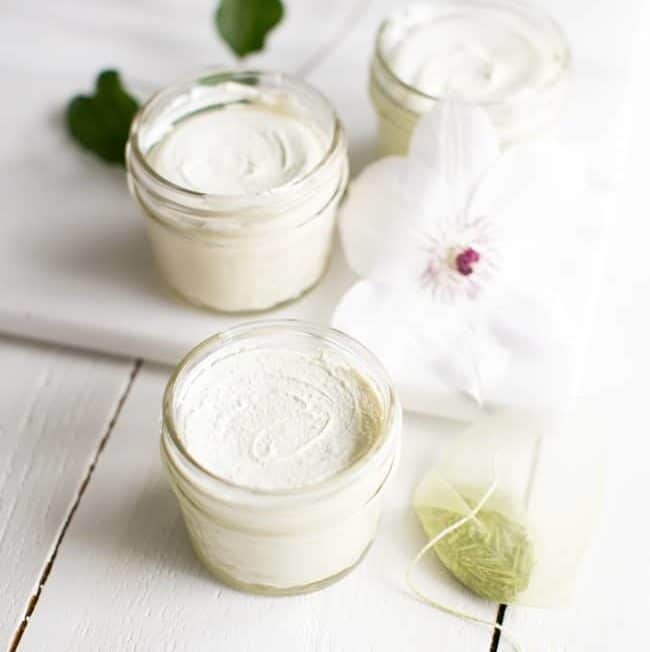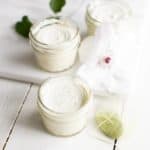 Print
Green Tea Infused Homemade Sunscreen
Instructions
Combine the coconut oil, beeswax and shea butter in a double broiler.

Heat over low until melted. Remove from heat and let mixture cool for 1-2 minutes.

Add the remaining ingredients and stir. The zinc oxide thickens the mixture quite a bit so add that ingredient last.

Transfer to a jar and let it cool completely. Replace lid and keep in a cool, dry place.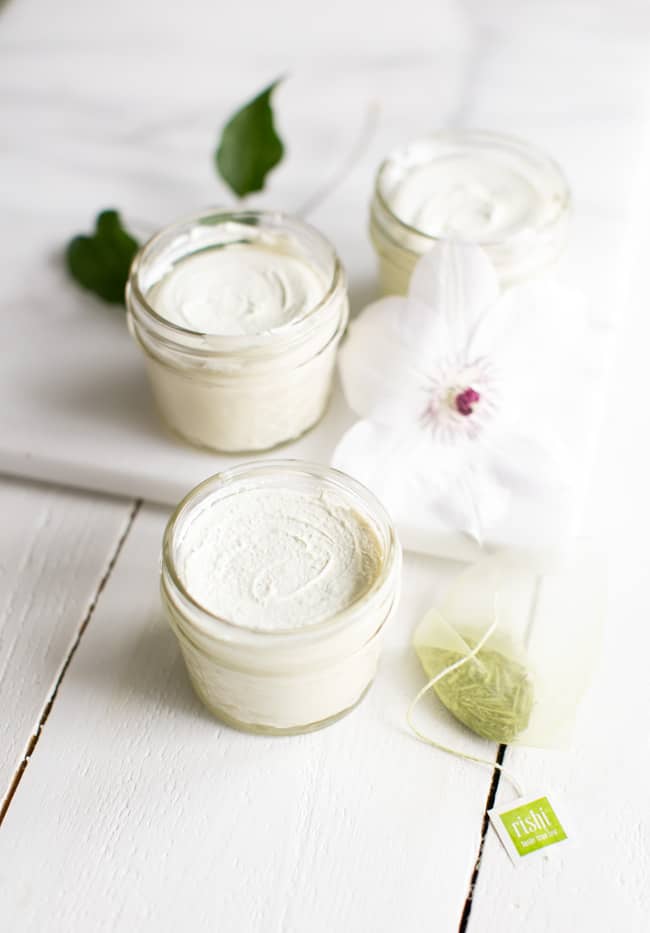 46