One of our resolutions for 2020 is to take better care of ourselves. That is everyone's resolution, right? But it can mean different things for each person. Whether your goal is eating better or including more natural products in your beauty routine or stressing less, we want you to have a beautiful 2020. It's the year to be your beautiful you!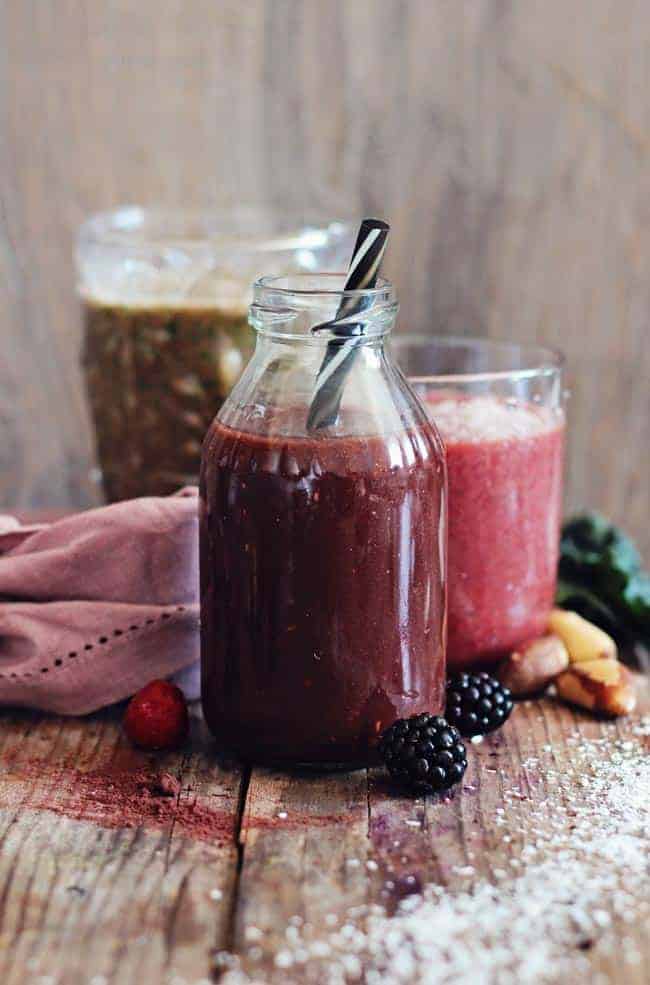 One of our favorite beauty resolutions is focusing on inner beauty because we all want that healthy glow. One of the best ways to do that: smoothies.
Filled with good-for-you greens and fiber to keep you full, smoothies can also give you a dose of beauty antioxidants.
We plan on having more smoothies in the new year, to build stronger hair and glowing skin from the inside out. Here are some of our favorite beauty smoothie recipes, some tried and true, some brand new:
20 Beauty Smoothie Recipes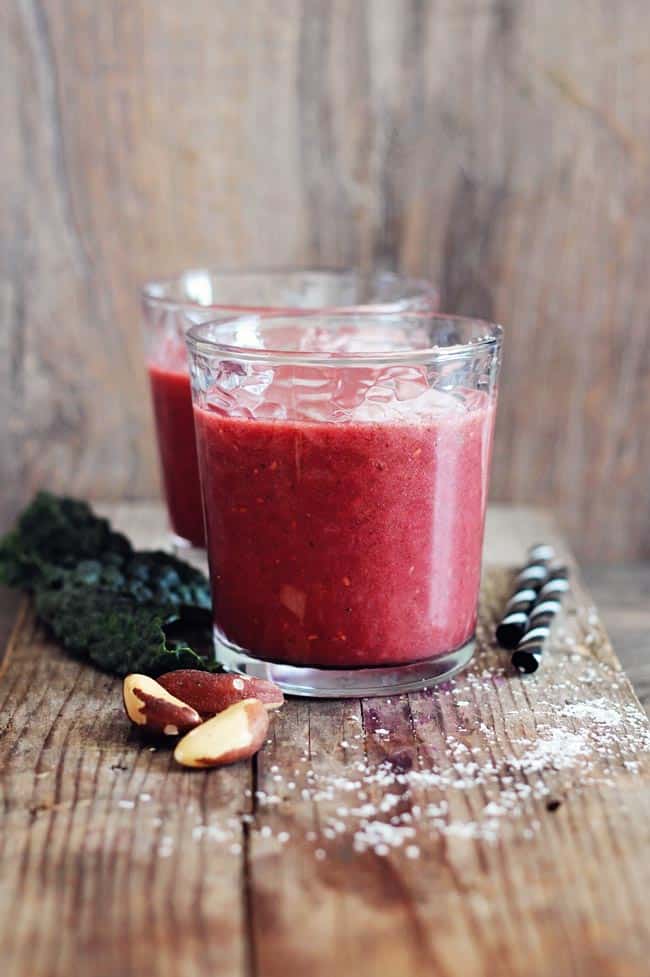 Brazil nuts are packed with selenium which, combined with raspberries' and coconut oil's beauty benefits, helps protect skin from sun damage and retains its elasticity.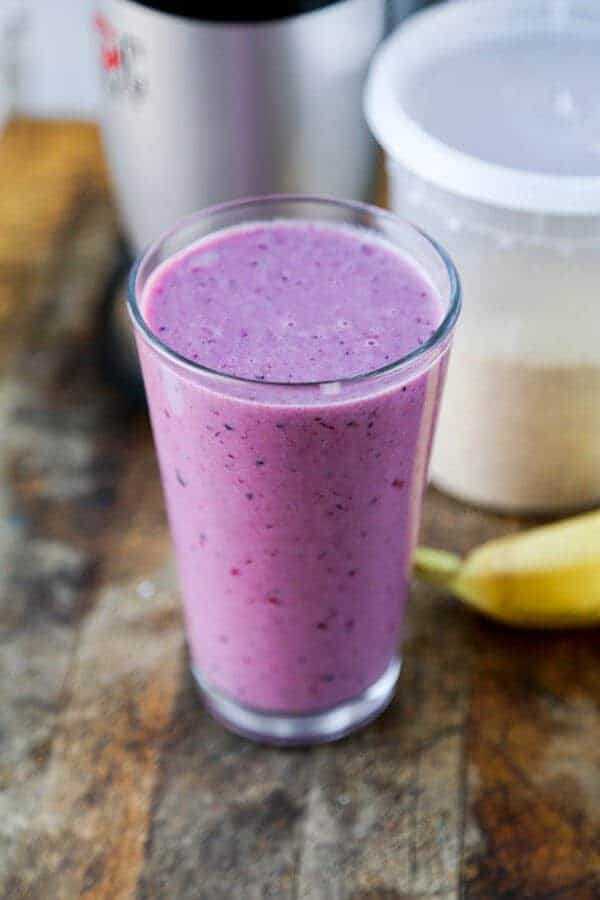 This smoothie will make your skin feel smooth and clear and it will improve your complexion. Plus, it has anti-aging benefits!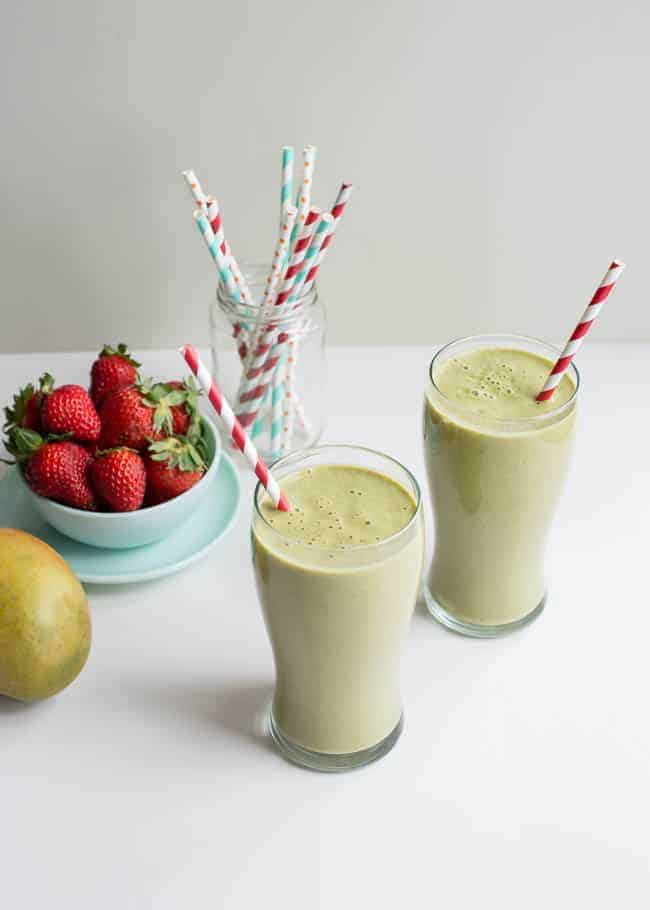 This Mango Strawberry Smoothie is full of protein, vitamins and nutrients to help you achieve shiny, enviable locks.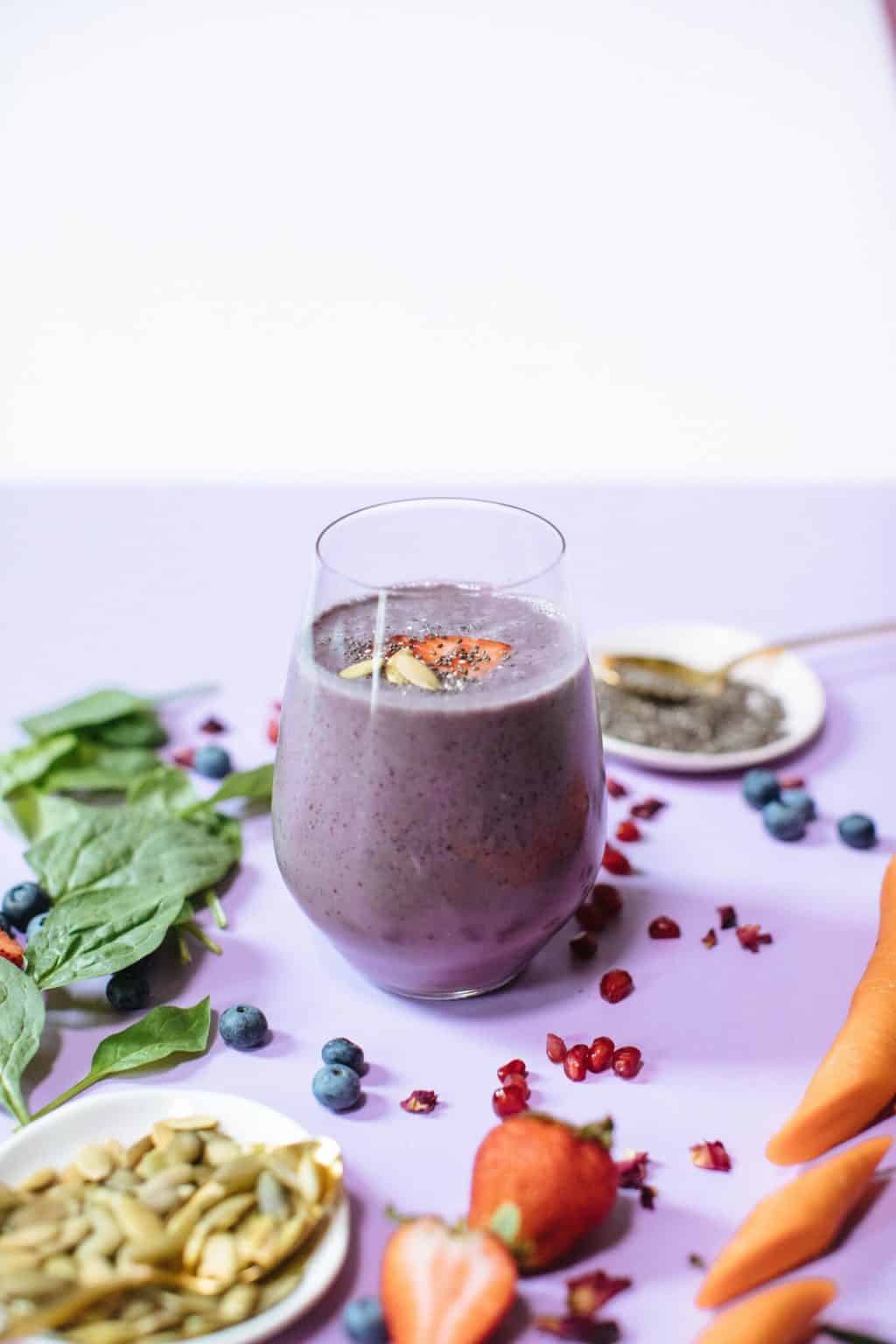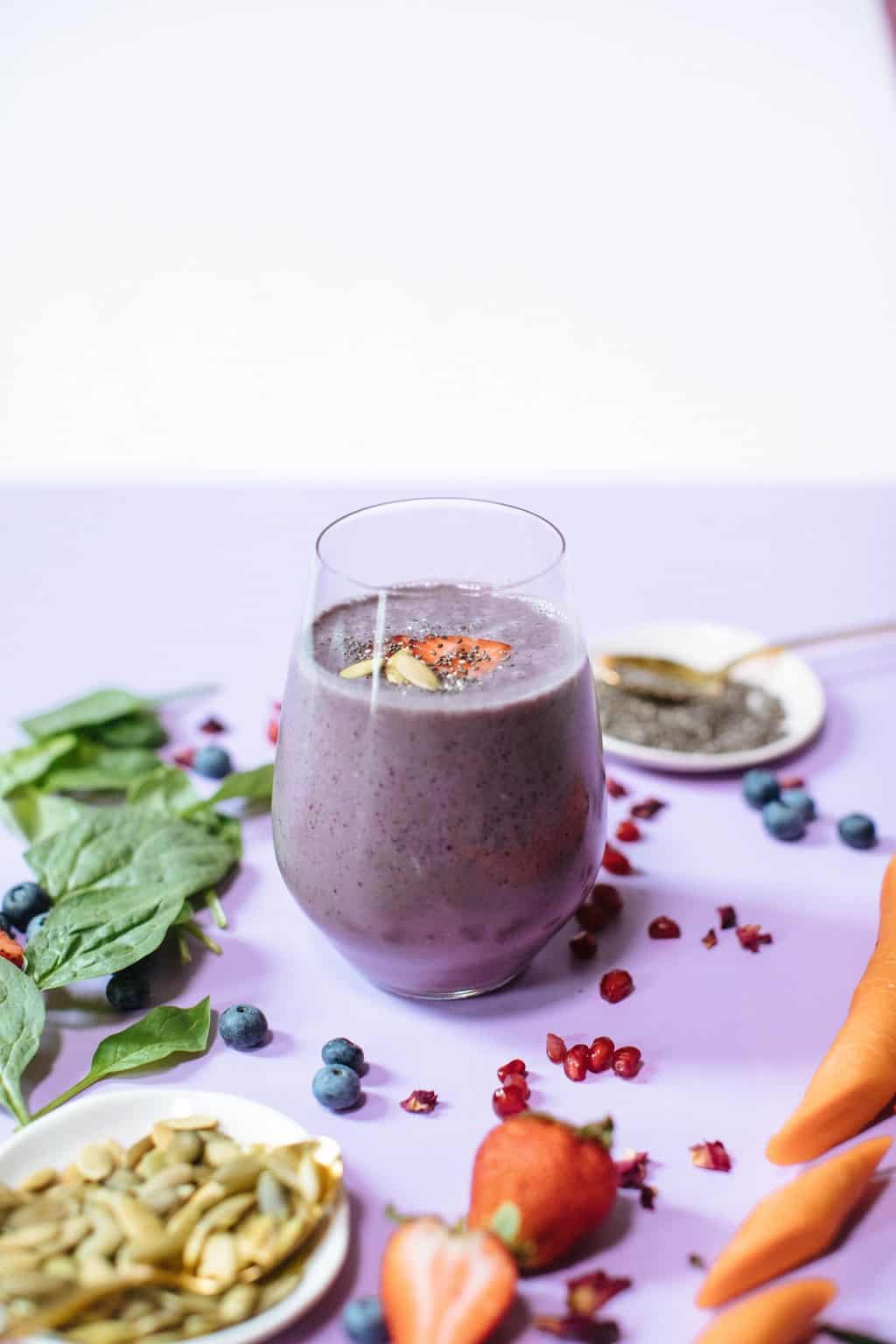 Nourishing for the skin at a cellular level, this smoothie is filled with vitamins, minerals, phytonutrients and antioxidants that make your skin and hair healthier.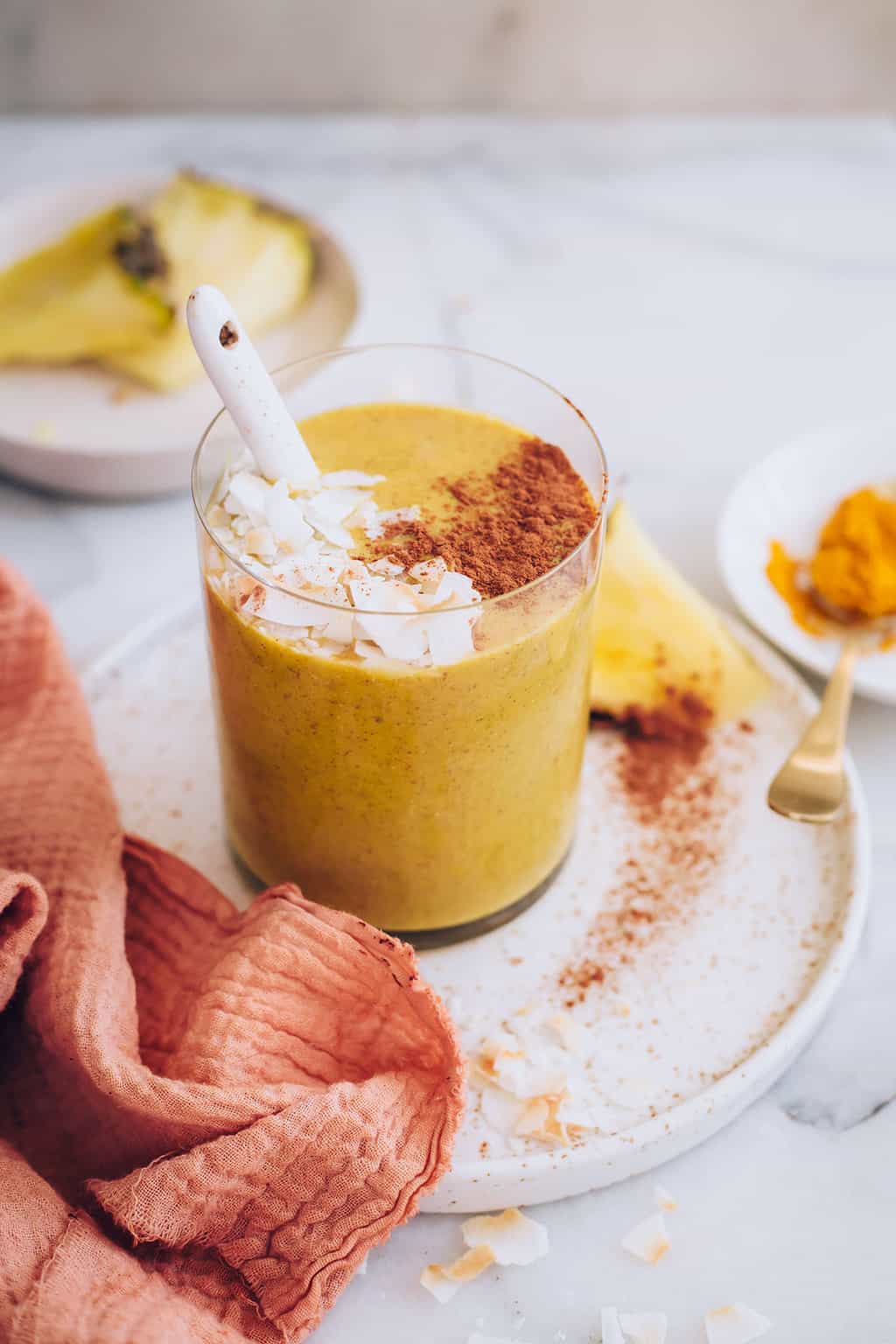 Turmeric contains curcumin, which brings an array of anti-inflammatory benefits. Consuming it raw in a smoothie will bring all its health benefits to your body and skin!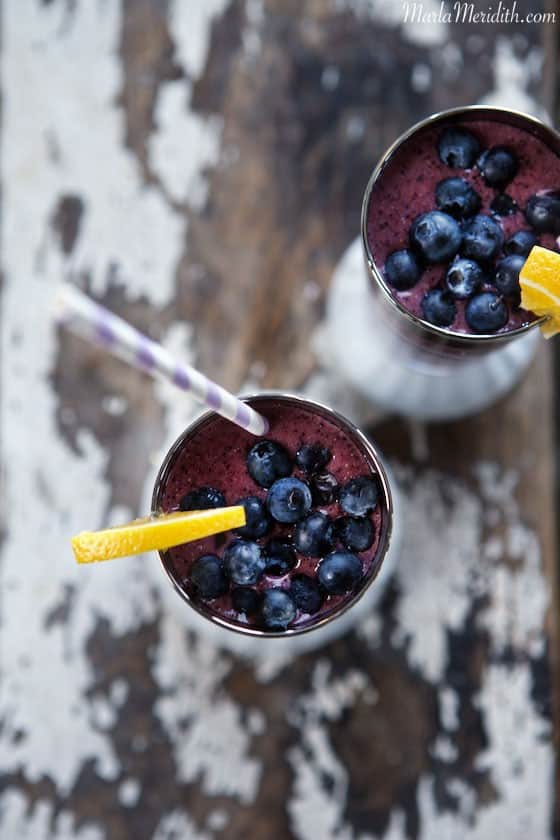 This smoothie is packed with vitamins and nutrients that will make you feel better than ever. It will lift your body, mind and spirits!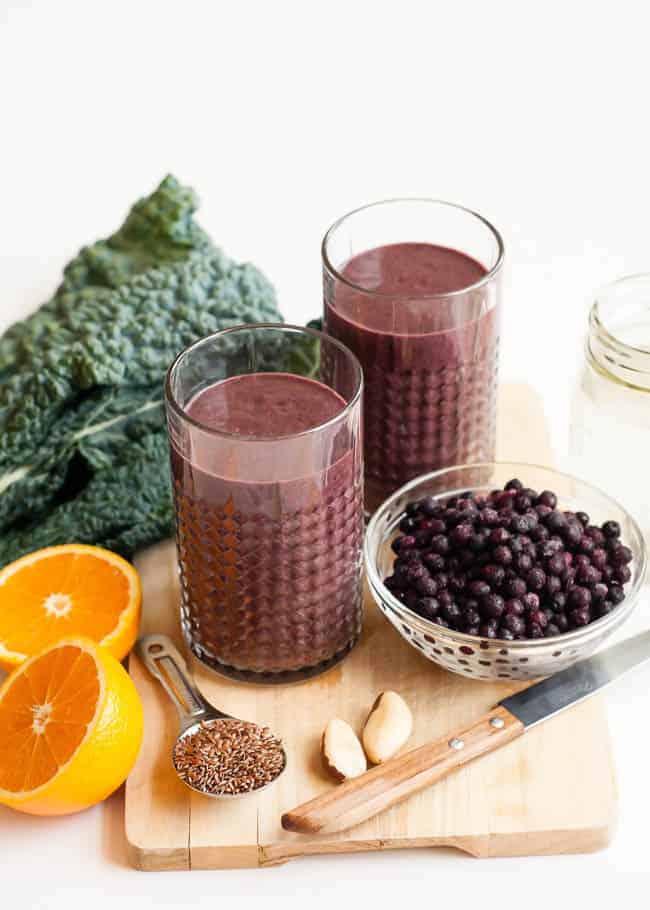 This yummy smoothie includes ingredients that can help you have glowing skin and reduce wrinkles.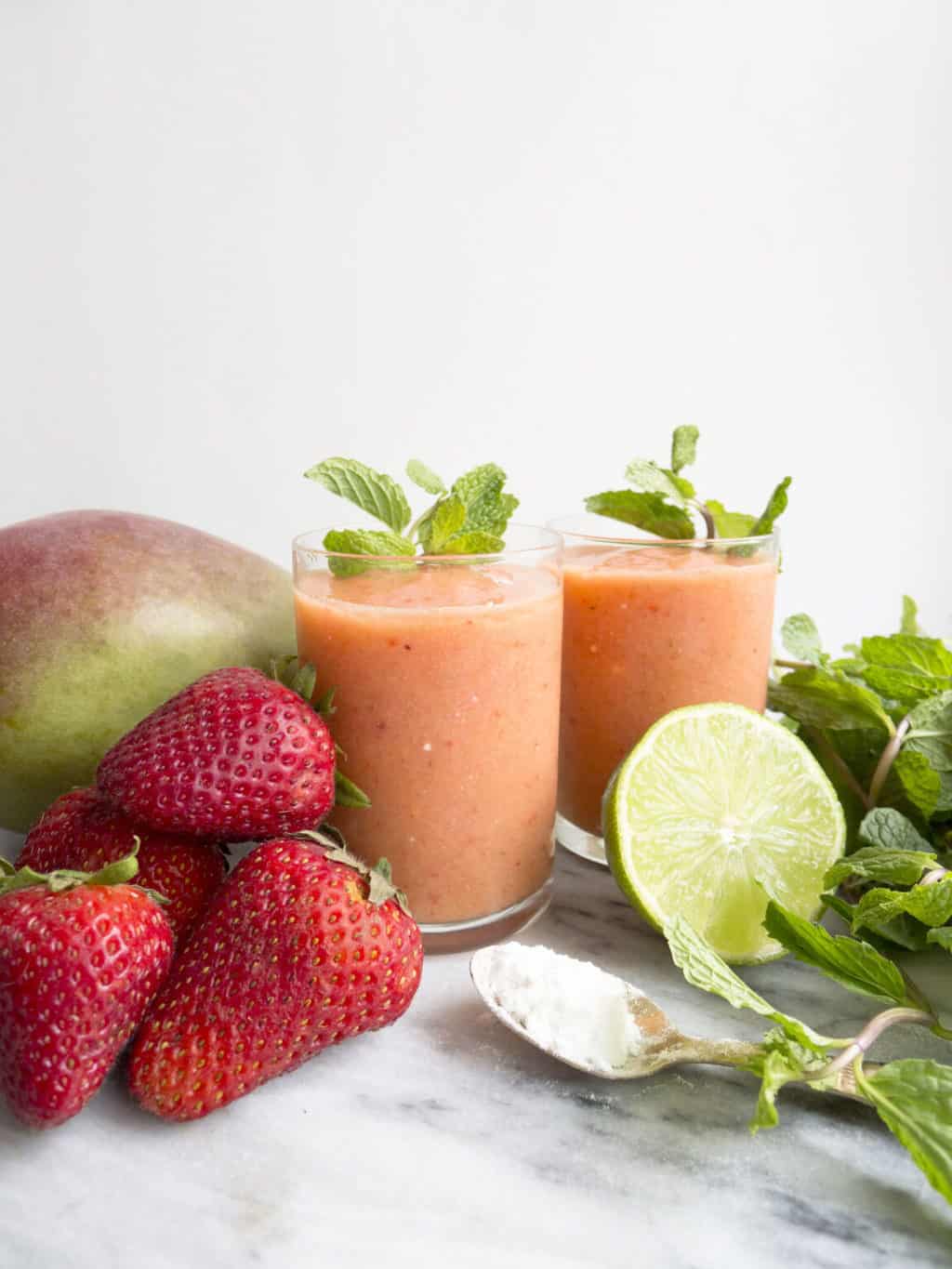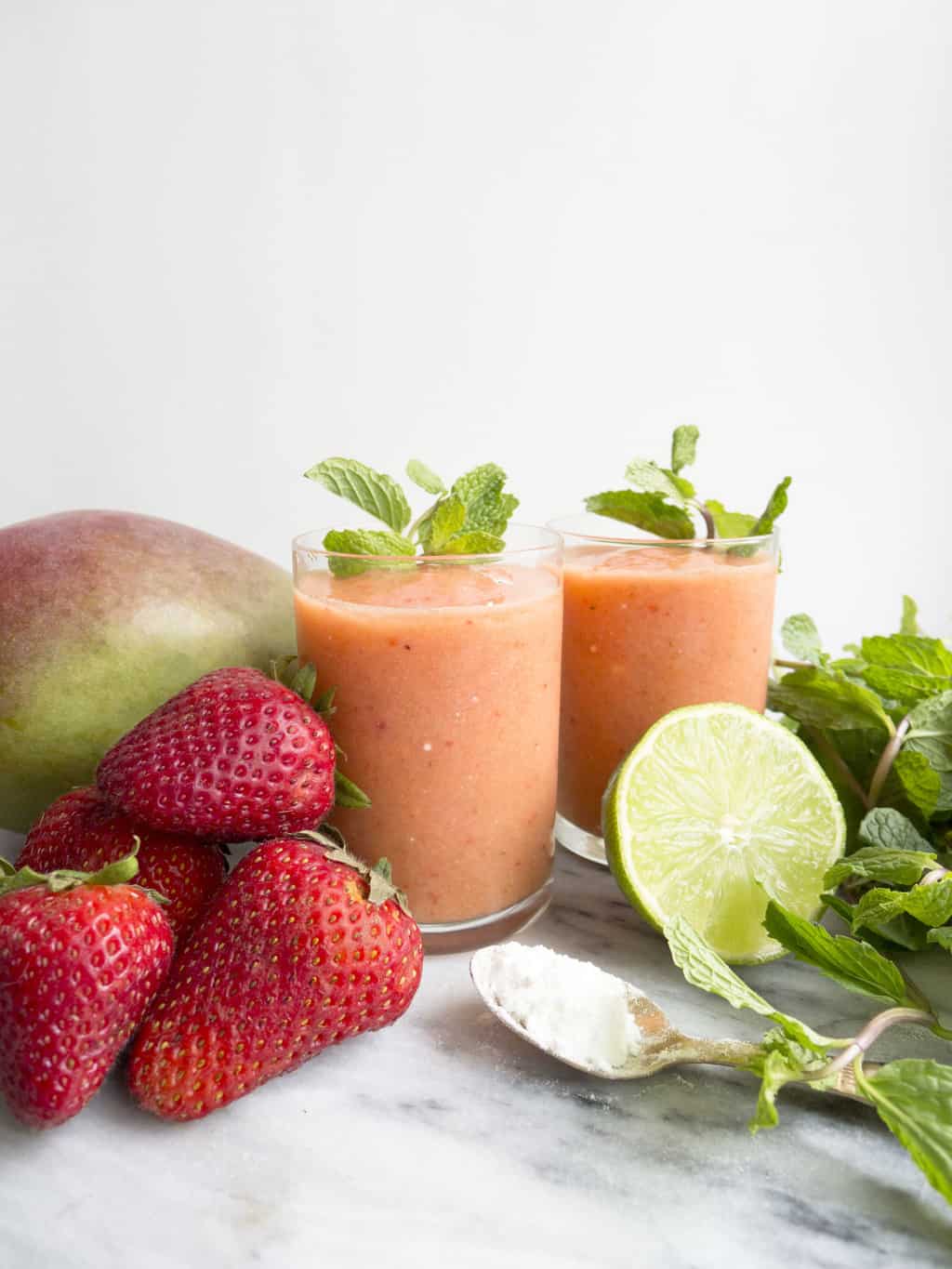 Vitamin C, an antioxidant will help battle the free radicals produced while you soak up the sun and this smoothie is packed with Vitamin C!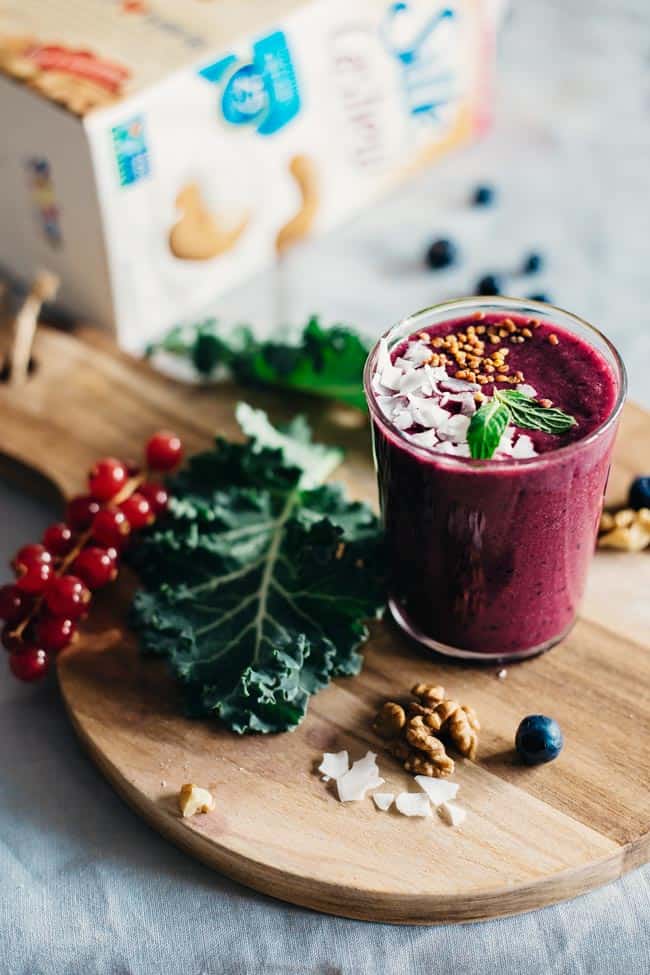 Intensely pink, creamy and loaded with exceptional nutrients, this smoothie will make your hair glowing from inside out!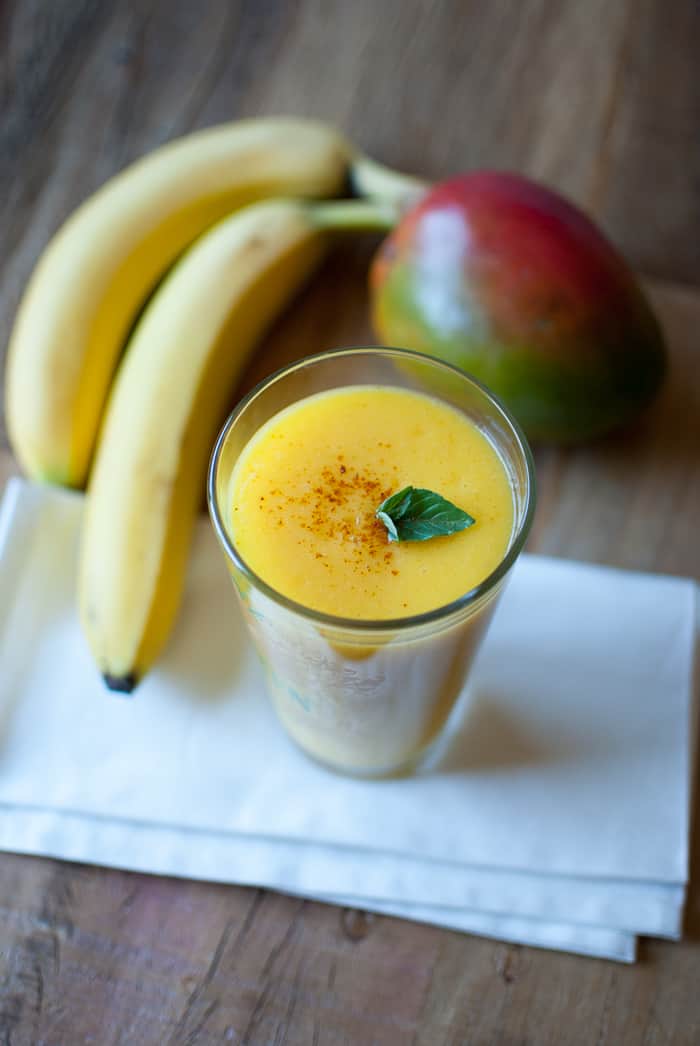 Pineapple contains bromelain, which helps break down proteins. It also improves circulation and reduces mucus in the body, which results in soft, healthy skin.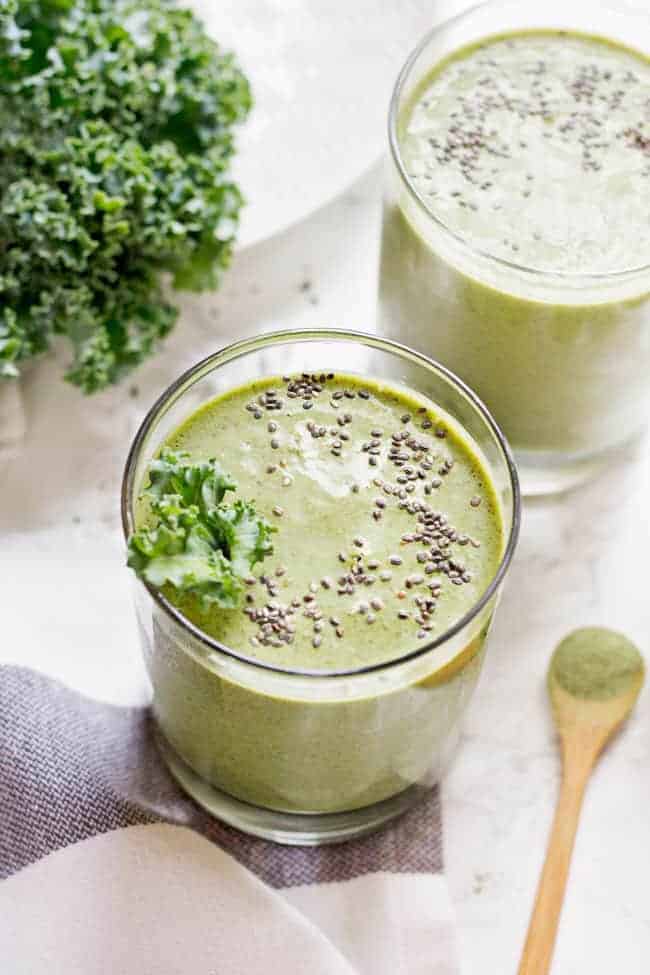 Drinking a smoothie that's as effective as a facial might sound too good to be true. But do try it, and you'll understand what all the fuss is about.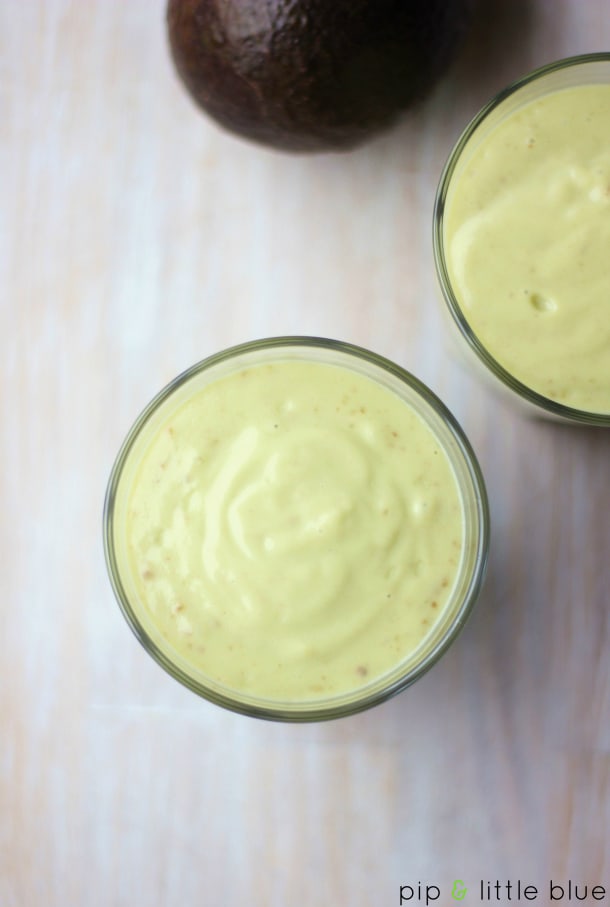 Made with avocado, dates and almonds, this smoothie contains loads of Vitamin E and anti-oxidants that repair and protect the skin.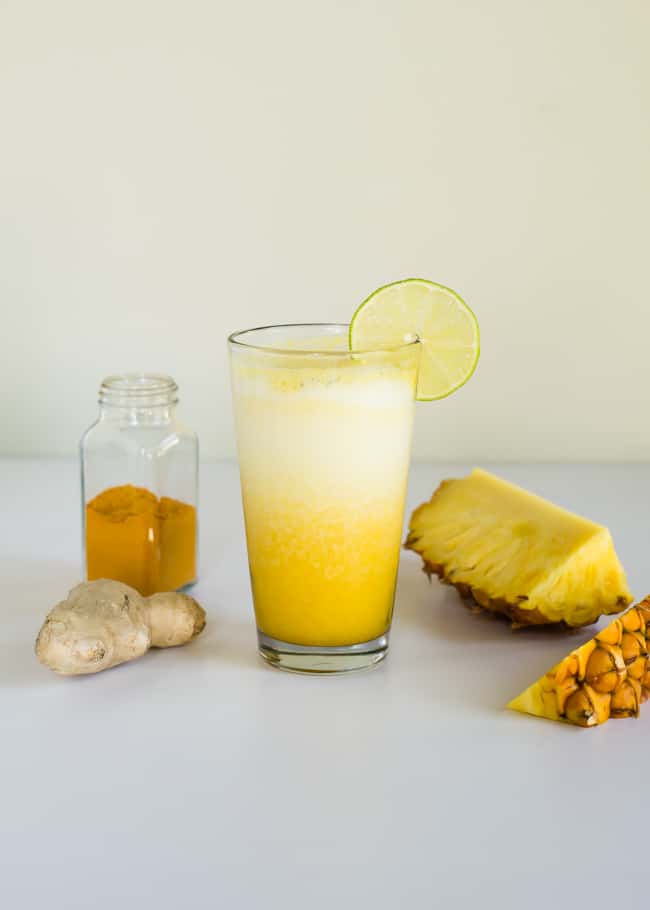 This smoothie combines hydrating coconut water with skin-loving pineapple and turmeric for a healthy morning wake-up.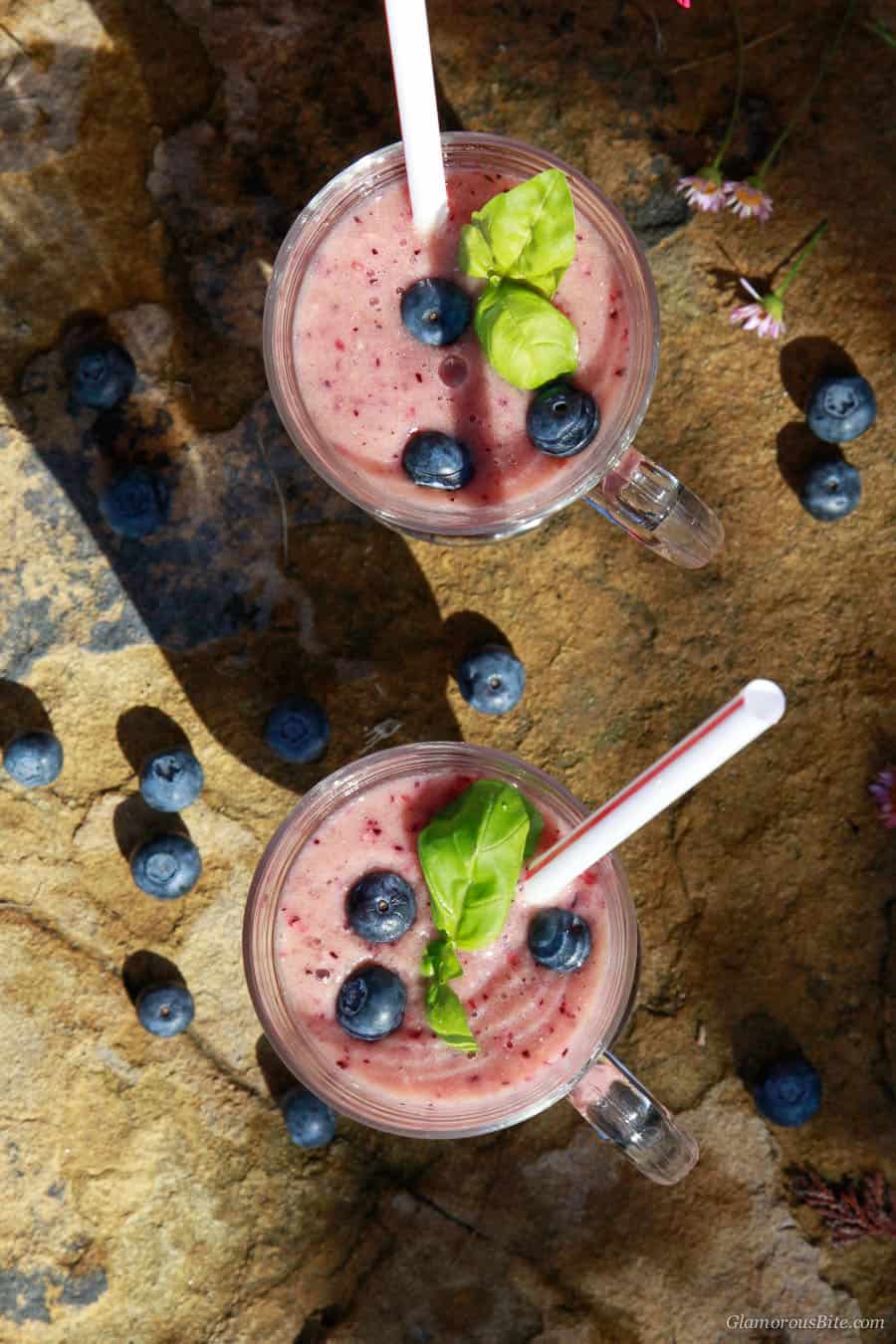 A vitamin bomb that will make you look and feel better, strengthen the immune system and give your skin a glow.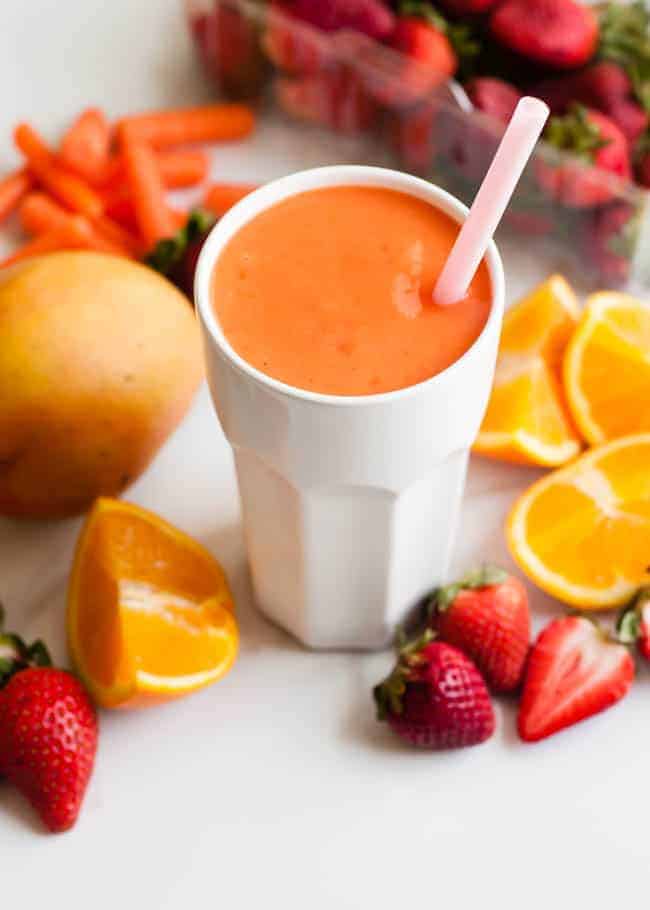 Hydration is number one on the list of things you can do to get better skin. And coconut water is extremely hydrating!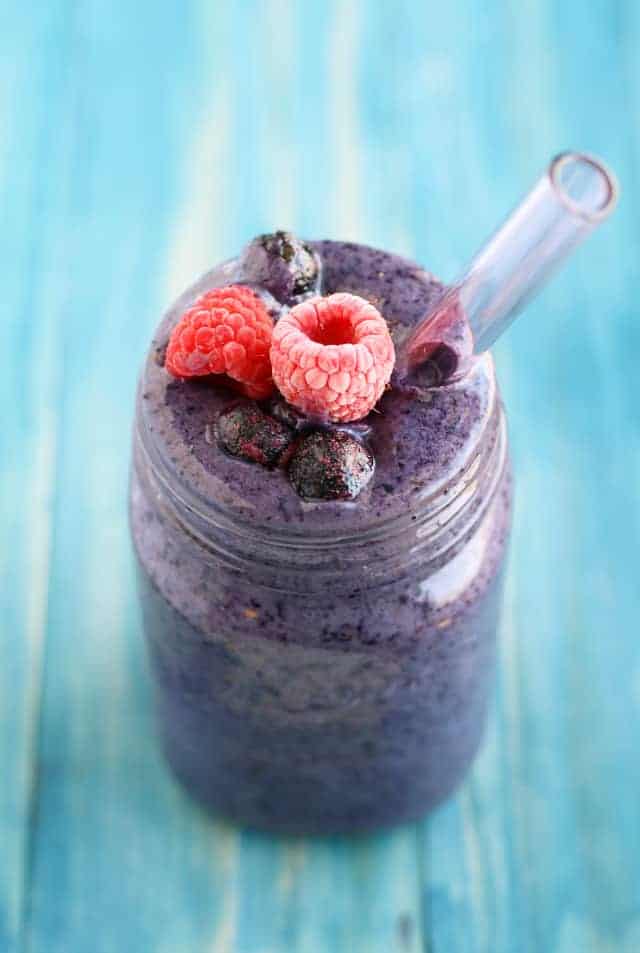 Berries have vitamin C, bananas have vitamins A, C and E, so together they make a wonderful aid for your skin!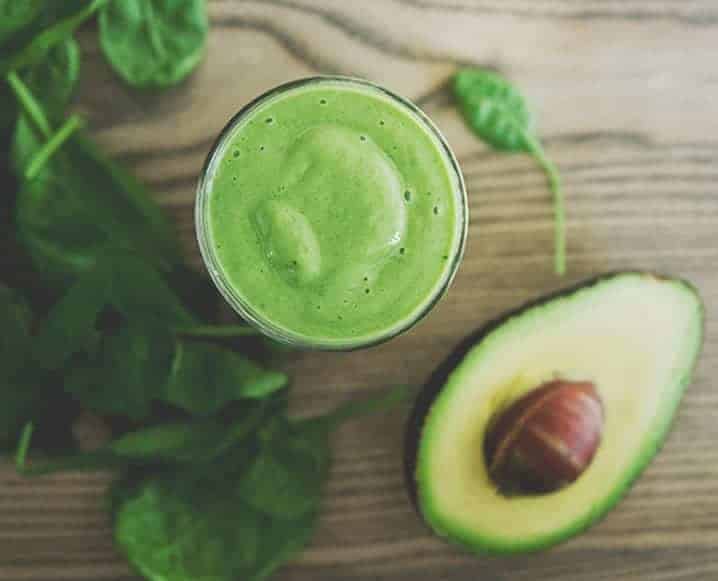 This green smoothie is a life saver for dull winter skin! Antioxidant avocado makes the smoothie creamy, while ginger gives it a kick. Finish with cucumber and spinach for even more green goodness.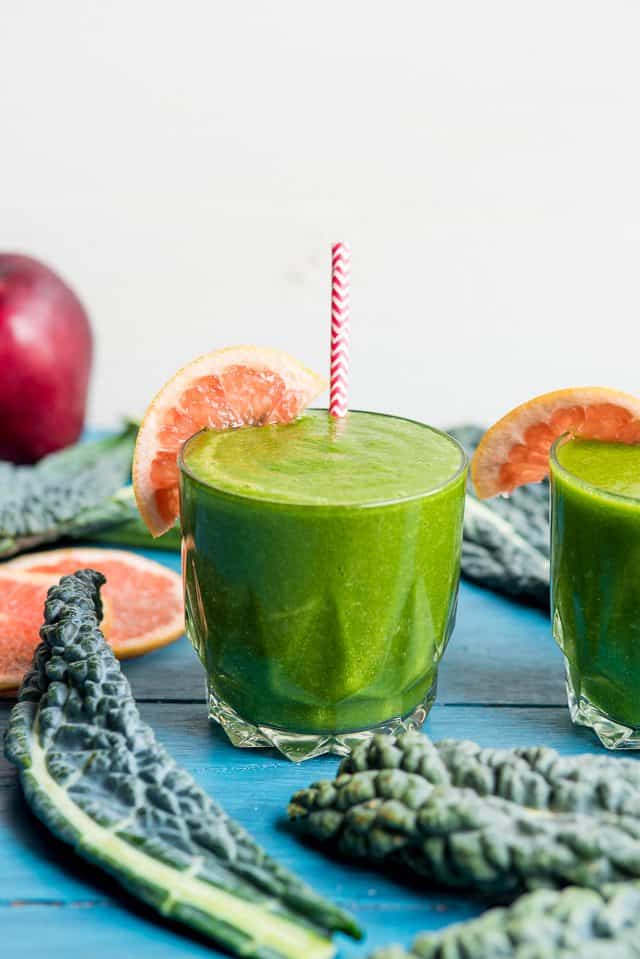 Grapefruit is one of the most hydrating fruits, but it's also packed with vitamins C and A, calcium and magnesium, which makes it the ideal ingredient to add to your smoothie.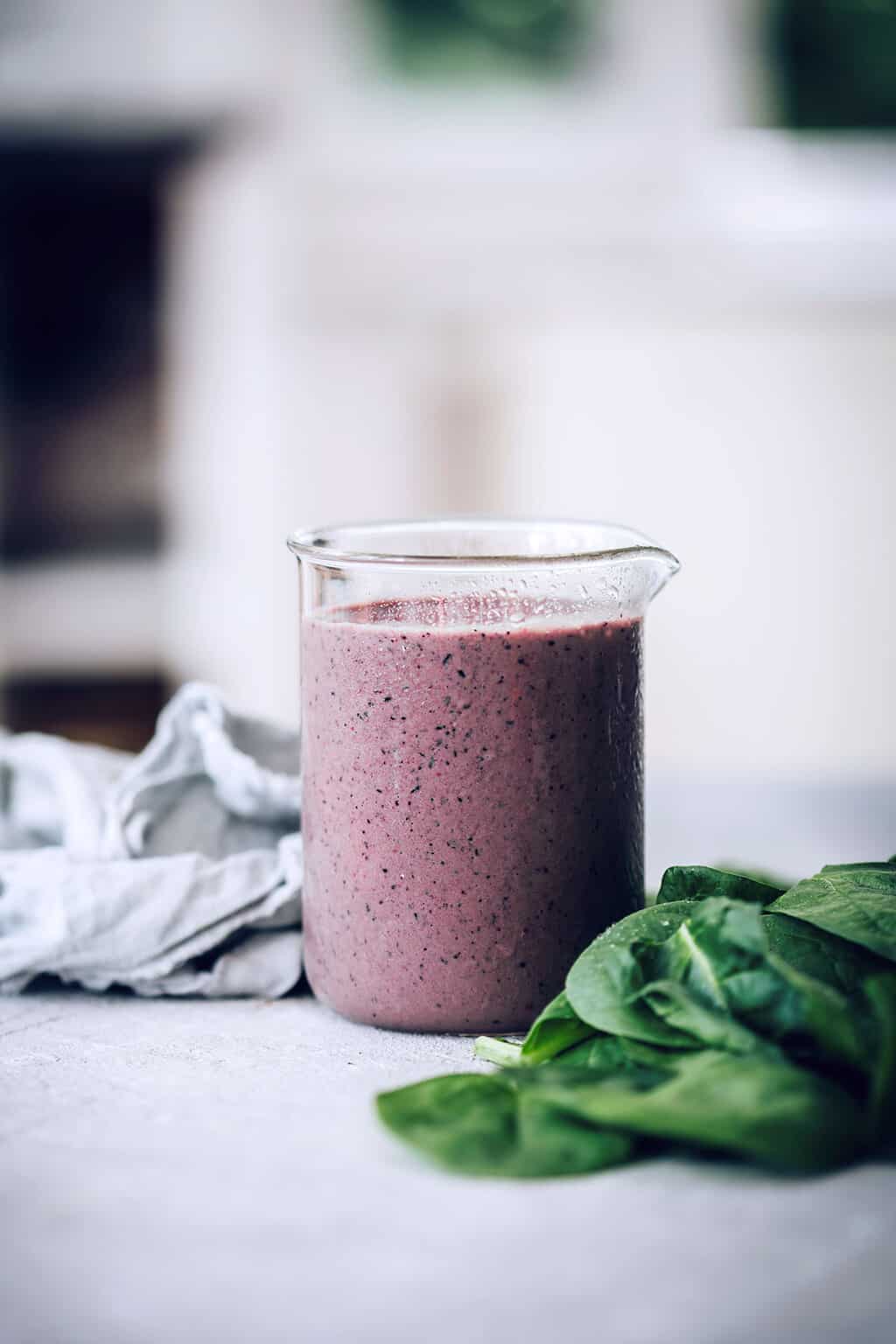 Loaded with vitamins, electrolytes and minerals, grapes are abundant in the phytonutrients carotene, lutein and zeaxanthin, which makes them an excellent source of nutrients to protect your skin's health.
This tropical superfruit smoothie is loaded with delicious sources of the powerhouse antioxidant vitamin C, the vitamin that your skin absolutely loves.
19