There's nothing like the first rays of sunshine after a cold winter! It sounds cliché but it feels hopeful and fresh and like anything is possible. Our bodies are in tune with nature and they, too, feel the need to start anew. After a few months of pumpkin spice lattes, eggnog and heart-shaped chocolates, a detox couldn't come at a better time. The word might make you think of fasting and juicing but there's more to it. Use wholesome, naturally detoxifying ingredients, and you won't feel deprived. Scroll down for 24 detox recipes you can use to customize your menu to your liking: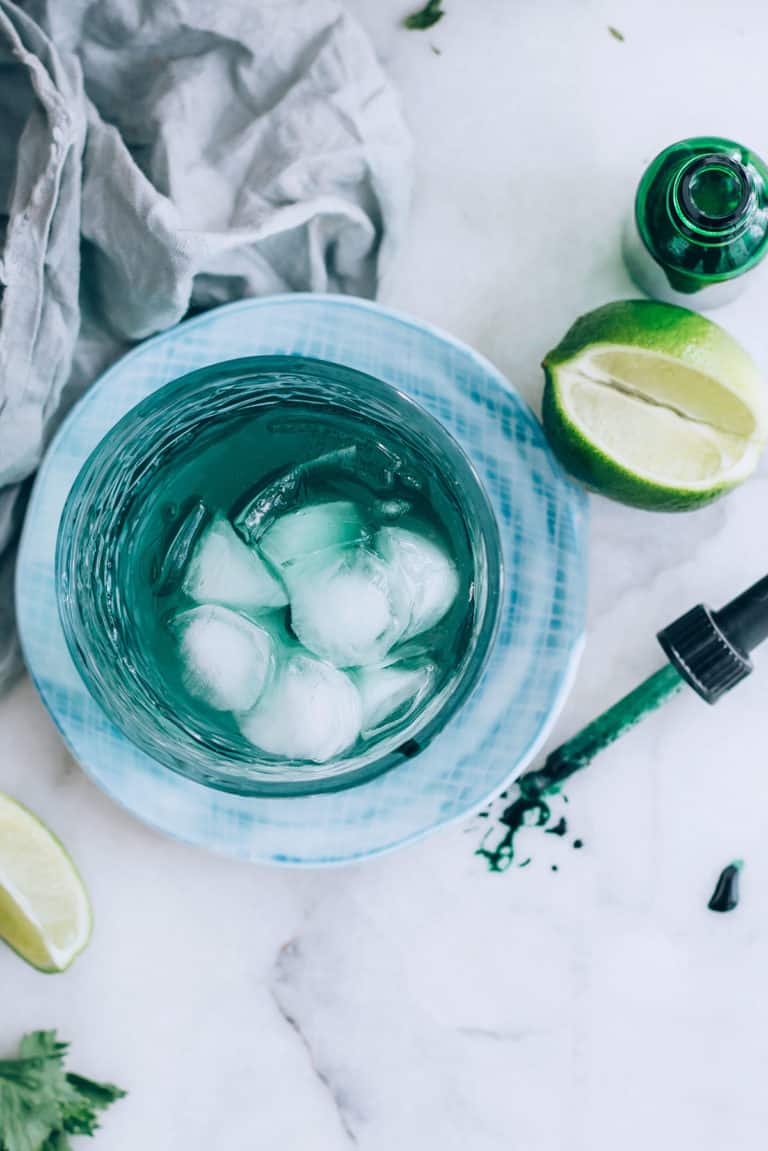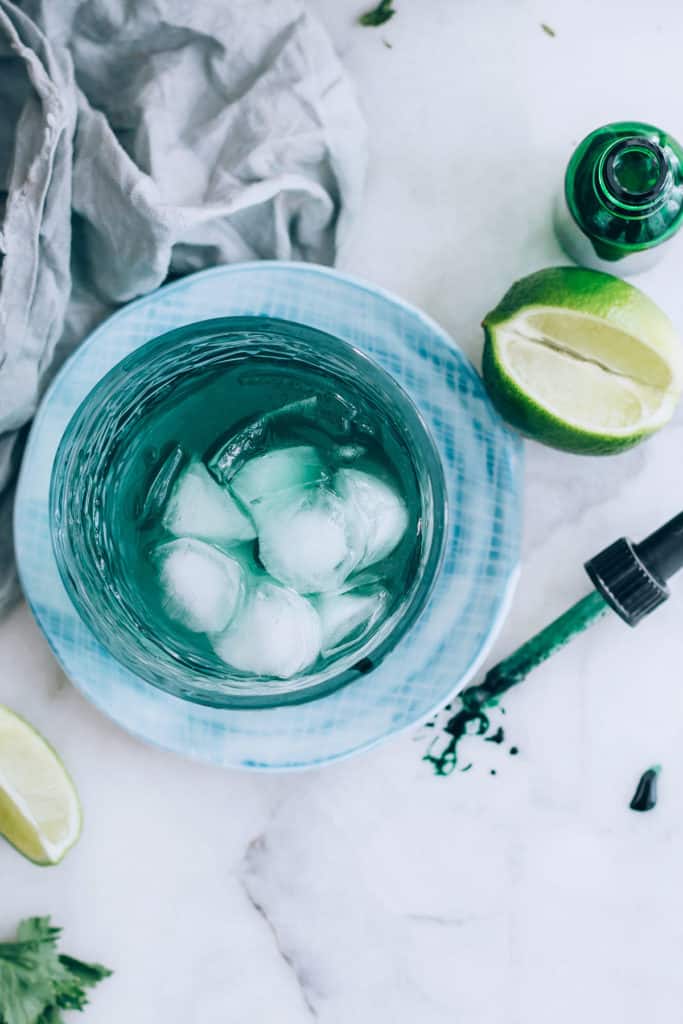 24 Detox Recipes for Your Skin, Gut + Liver
1. Detox Limeade // Adding chlorophyll to your diet promotes production of liver enzymes to improve detoxification, and cleanses not just the liver, but also the bowel and blood.
2. Whipped Berry Detox Porridge // Begin the day with a light, filling, and detoxing breakfast. This porridge is rich in fiber, which helps the body cleanse naturally.
3. Liver Love Juice // Show your liver some love with a healthy green juice, made with celery, cilantro, and asparagus, among other spring goodies.
4. Activated Charcoal Gummies // For detox and gut health, these activated charcoal gummy bears work wonders. They're kid-friendly and easy to whip up in no time.
5. Spring Detox Green Smoothie // After a long winter of (occasional?) indulgence, spring comes along with fresh produce that are perfect for detoxing. Think baby kale, cucumber, cilantro and pineapple for your next smoothie!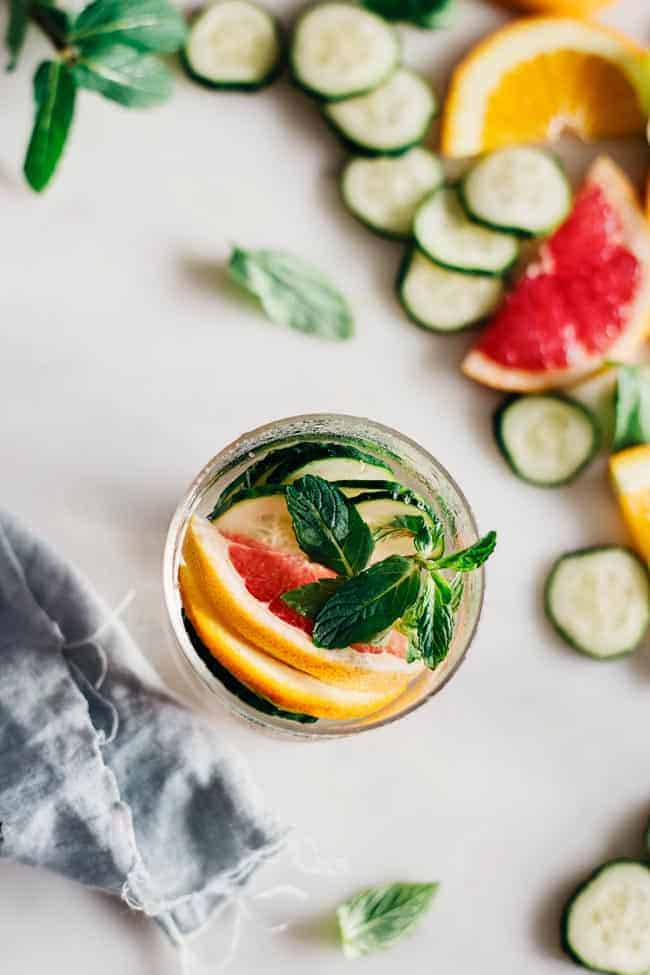 6. Detox Water // Infused water is not just an easy way to hydrate, it's also a chance to detox the internal organs and digestive system. Citrus, cucumber, and ACV are some of the ingredients you can add to give your body a boost.
7. Zucchini Noodles with Cilantro Pesto // Rather than feeling bloated, like you would from regular pasta, these zucchini noodles satisfy without making you feel bad after. With cilantro pesto and heirloom tomatoes, the recipe cleanses the body of heavy metals and other toxins.
8. Green Detox Smoothie // This green smoothie with spinach, green apple, and lime is the perfect detox drink after you've overindulged during the holidays.
9. Lemon Roasted Brussels Sprouts // Cruciferous veggies such as Brussels sprouts, kale, and broccoli make excellent detoxifiers, being packed with antioxidants, vitamins and minerals that fight free radical damage, and balance hormone production.
10. Carrot Blessings Juice // Give your immune system a boost and help the body cleanse with carrot's impressive vitamin A content. A dairy-free smoothie or a veggie juice are the perfect way to do that.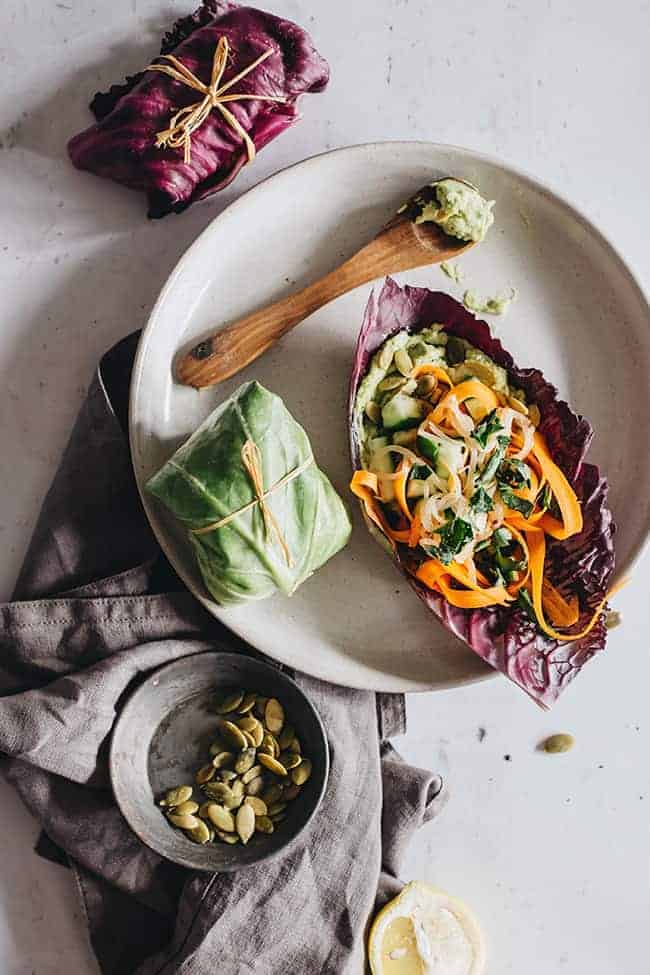 11. Detox Taco Wraps with Pumpkin Seed Paté // How do you make tacos detoxifying? With clean-eating ingredients like cucumbers, sprouts, and carrots, that take great care of your body, helping get rid of nasty toxins that build up from eating junk.
12. Detox Probiotic Smoothie // The digestive system can always benefit from probiotics, and this kefir-based smoothie is just what it needs!
13. Cauliflower Baked Ziti // This recipe is proof that detox recipes can also feel indulgent! The cauliflower baked ziti is amazing for the body, but it doesn't leave you feeling deprived.
14. Detox Juice Recipes // Introduce these juice recipes in your everyday diet for cleansing the entire body. Apple, beets or celery for the win.
15.Creamy Beet Detox Soup // This raw detox beet soup is ideal for summer months, when no one wants to turn on the stove. If beet is not your thing, try spinach or carrot instead!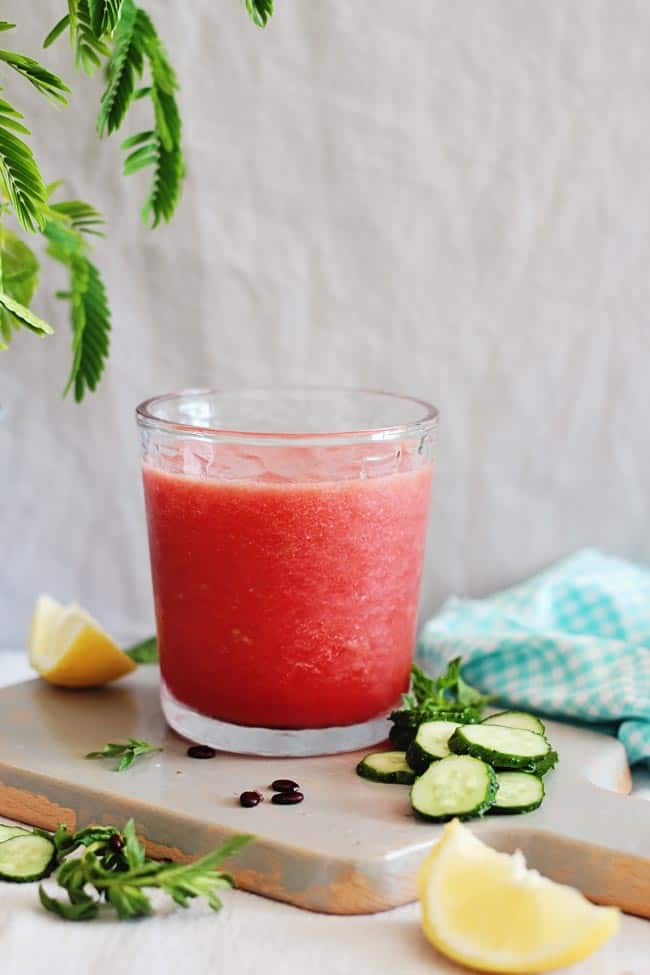 16.Toxin Flush Juice // Rid of the toxins in your body with the tastiest, freshest combination of watermelon, cucumber, lemon, and mint.
17.Detox Wrap with Sunflower Seed Spread // Healthy lunch just got a whole easier (and tastier!). These wraps are made with sunflower seed spread, which pack tons of protein and vitamin E, protecting the body against toxins.
18. Spring Detox Madness Smoothie // Cilantro, cayenne, flaxfeed, and hemp seeds combine powers in this superfood spring detox smoothie.
19. Detox Pesto // Cilantro, parsley, and basil not only taste great together, they also help the body detox. Add it to zucchini noodles, baked salmon or roasted veggies for a healthy detox meal.
20.Nut-Free, Grain-Free, Gluten-Free Muesli // No nuts, no grains, no gluten – just a tasty bowl of cereal with detoxifying benefits that your body craves.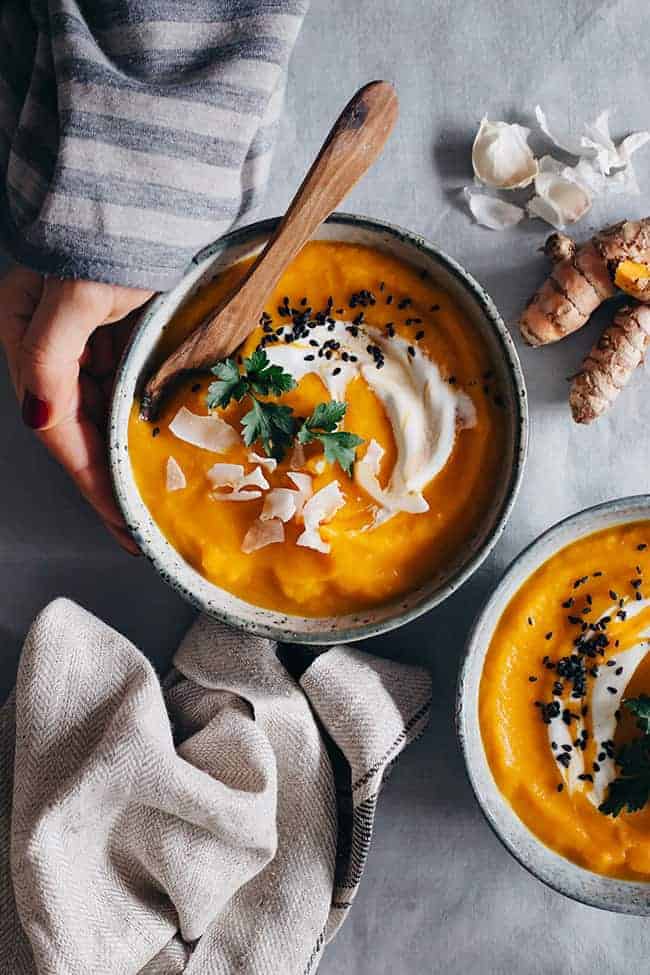 21. Healing Carrot Soup // Your body will love the detoxifying combination of carrot, turmeric and ginger in this hearty soup. Perfect for when you need a restart and some pampering.
22.Pear Ginger Spinach Detox Juice // Overdid it with the cocktails last night? This pear ginger spinach juice flushes out the toxins, leaving you feeling less hungover.
23. Chai-Spiced Turmeric Latte // Turmeric is a well-known liver cleanser, helping to purify and tone the liver so it can better expel chemicals from the body and lessen the load on the body's other detoxification pathways.
24. Healing Turmeric and Red Lentils Dhal // This hearty and comforting lentil dhal brings all the detoxifying benefits of turmeric to the table. Turmeric stimulates the natural detox function of the body cells and the liver's detoxifying enzymes, including the glutathione-S-transferase.
37