Sugar scrubs are one of my favorite homemade beauty gifts, along with scented bath salts. One great thing about this last-minute gift idea is that you probably already have everything on hand in your kitchen right now. The other thing – probably the best thing – is that both smell divine, like fresh baked sugar cookies.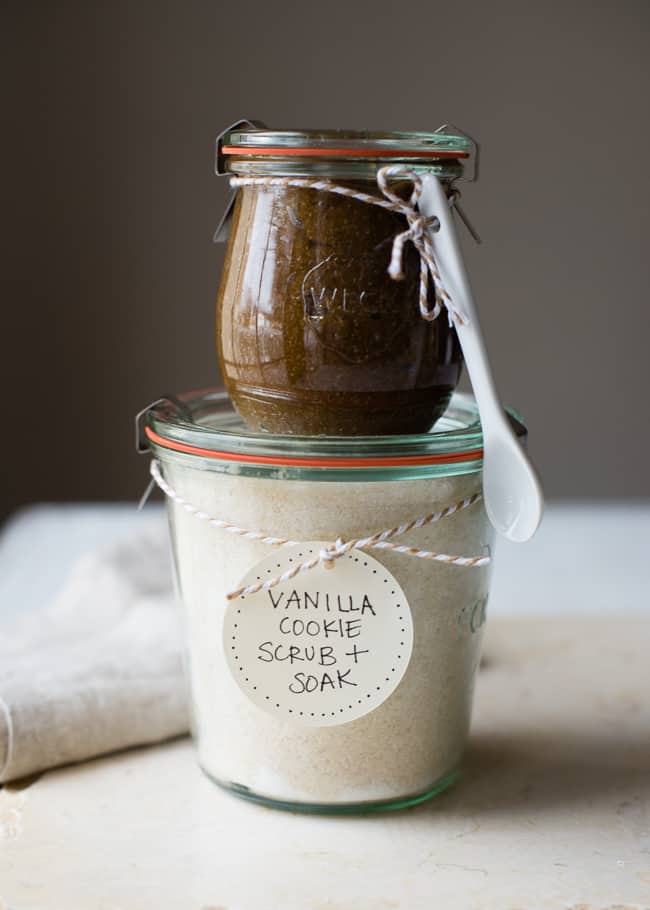 The face and body scrub is made with ground oats, brown sugar, almond oil and vanilla extract. The oats and sugar exfoliate and almond oil moisturizes leaving skin feeling soft, smooth and refreshed. The bath salts are a combination of Epsom and sea salts combined with vanilla – perfect for soaking away sore muscles from all that holiday shopping, right? They smell good enough to eat!
Here's what you need to make this perfect last-minute gift!
Vanilla Sugar Cookie Body Scrub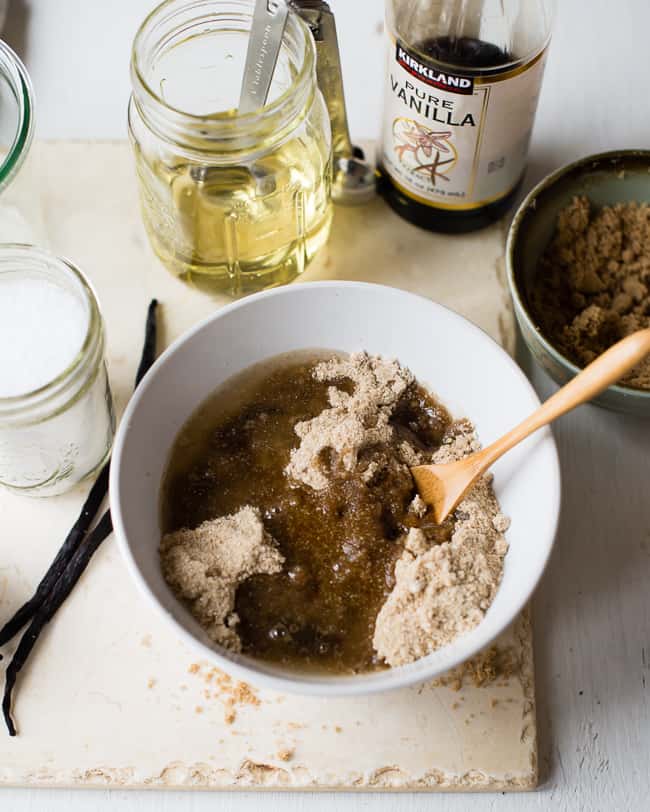 Ingredients
2/3 cup brown sugar
1/3 cup ground oats (grind oats in blender)
6 tablespoons almond oil
1 teaspoon pure vanilla extract
Combine all ingredients in a bowl and stir until combined. Transfer to a jar with a tight-fitting lid. Store in a cool, dark place for about 2-3 weeks. To use, place some of the scrub into hands and gently rub over skin. If using on face, use extra caution. Add a little warm water, if needed. Rinse with warm water and pat dry. Best used before bathing or at bedtime.
Vanilla Bath Salts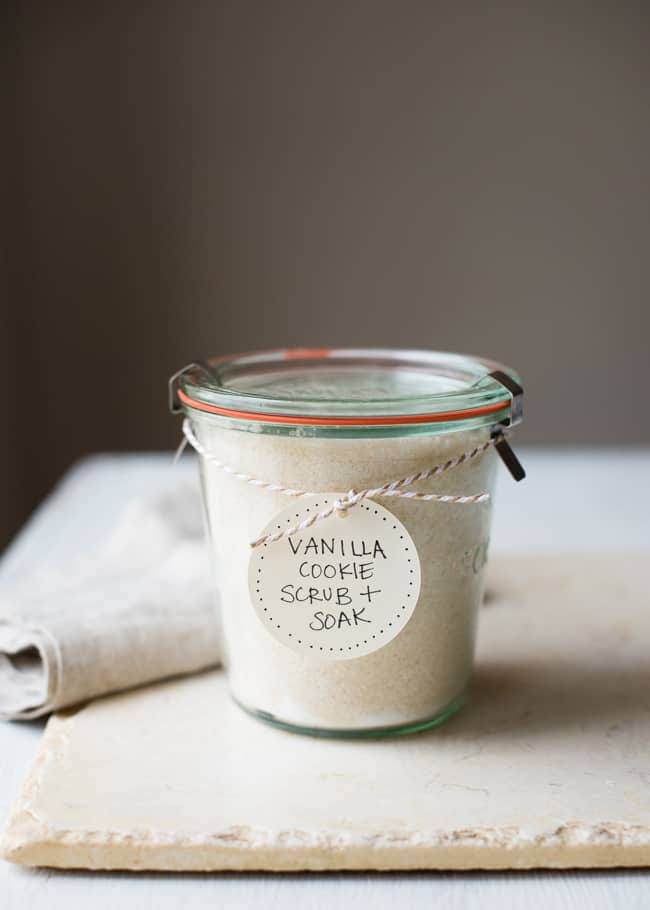 Ingredients
1 cup coarse sea salt
1 cup Epsom salt
1 tablespoon pure vanilla extract
Combine in a bowl and stir well. Transfer to a jar with tight-fitting lid. Keep in cool, dark place. Will last for several months. Add 1/2 cup of the bath salts to a warm bath.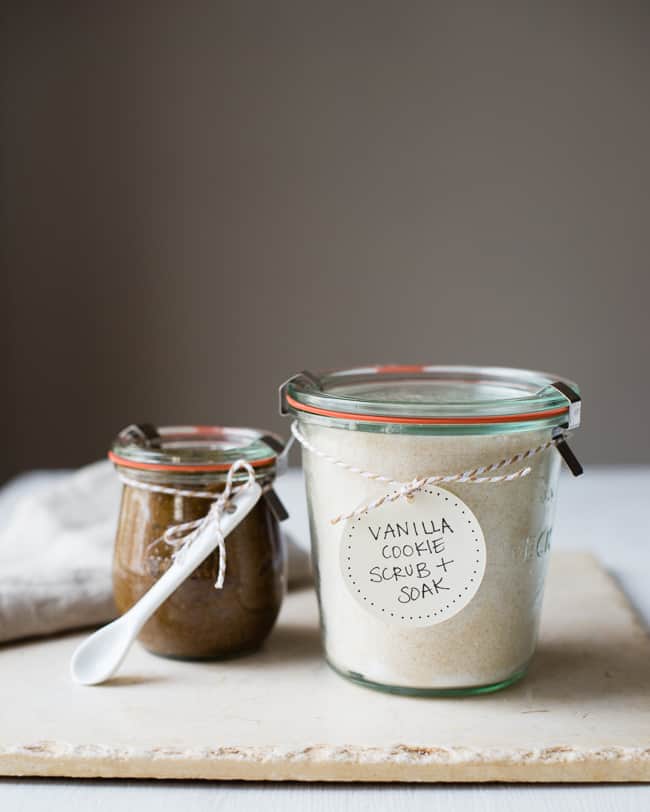 61