My ongoing fascination with long hair continues. And when everyone is pulling their hair into amazing updos and braids it only gets worse! I wake up with 'crazy hair' (my daughter's term) sticking straight up and wish I could pull it into a sleek ponytail or other easy updos.
But have you actually tried any of the fancy hairstyles? Oh my. I experimented on a friend with long hair and realized that you need about 4 hands to hold everything together.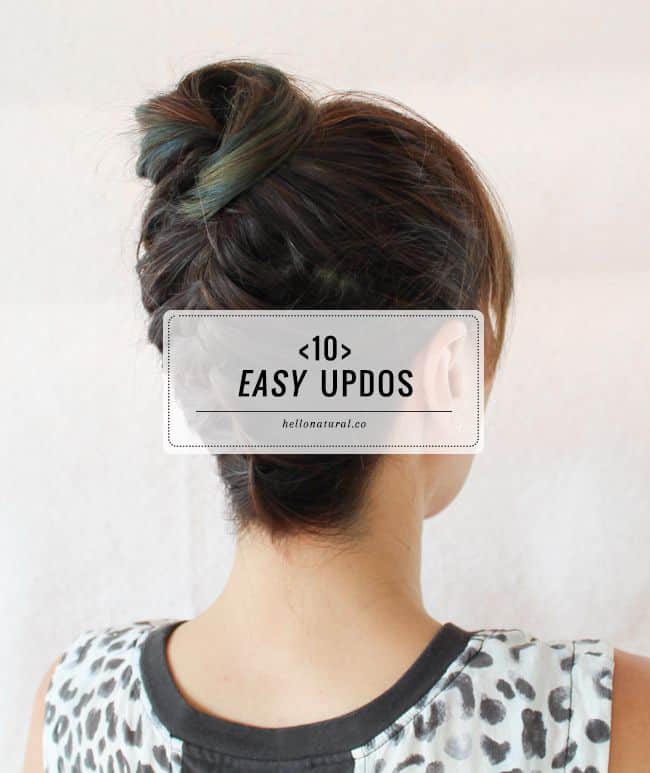 So I rounded up 10 (relatively) easy ideas that look doable for a real mom without a hairdresser nearby. Some sophisticated and some messy, these easy updos can all be done by you, at home, with just 2 hands! Happy braiding!
276