Jenna is officially back today from her 3-week wedding and Italian honeymoon whirlwind (hurrah!) so I thought it would be the perfect time to share this gorgeous hair and make-up tutorial she put together. You know of our love for chic mom Jessica Alba, and after spotting the gorgeously chic chignon and cat eye that Mrs. Alba wore to fashion week we wanted to show you how to get the look. So put on a chiffon skirt and try out this look!
Sophisticated Chignon How to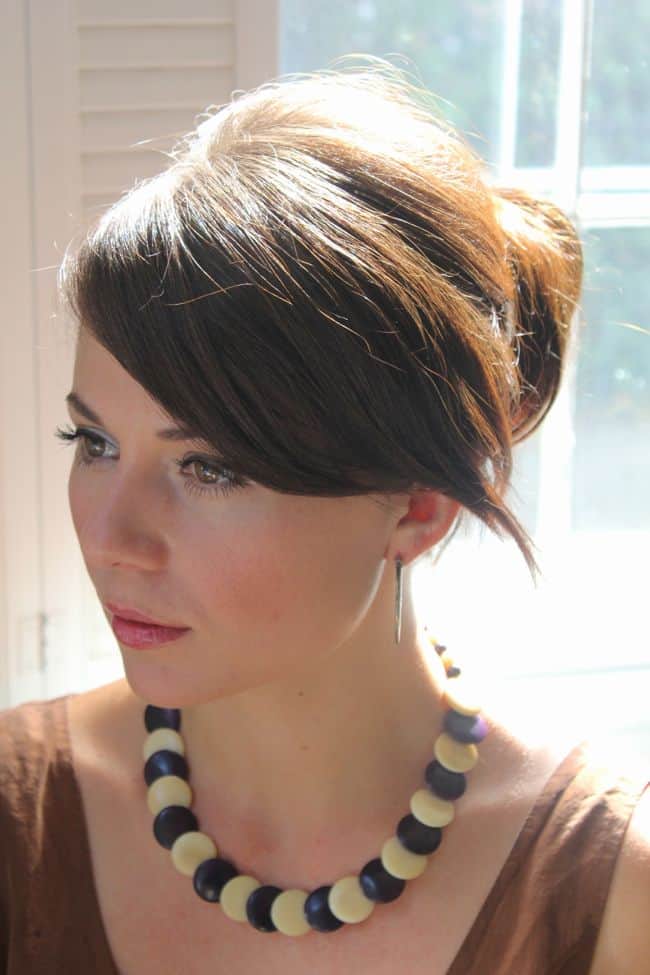 Supplies needed –
Straightener
Brush or comb
Hair pins or bobby pins
Hair spray

Instructions –
1. Make a severe side part with the front section of hair and straighten the bangs.
2. Take a large section of hair at the top and back comb or tease the heck out of it! Spray with hairspray to hold the shape in place.
3. Starting at the base of the neck, twist the hair tightly until it is rolled all the way to the top of the head. Leave the end pieces out.
4. Use bobby pins or hair pins to secure the twisted hair. Holding the pin wide open with your fingers, stick it straight into the hair roll until it almost reaches the scalp and then turn and push it in.
5. Take the excess portion of hair and wrap that it around the top of the twist, creating a loop. Secure in place with a hair pin.
Cat Eye How To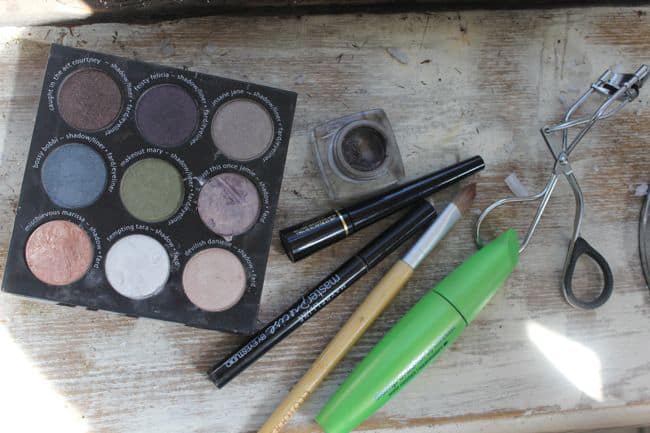 Supplies needed –
Eye shadows: neutral beige, shimmery white and a medium grey
Black eyeliner pen or liquid liner
Black mascara
Eyelash curler
Neutral lip gloss

Instructions –
1. Start by using a neutral shadow all over the eyelid as a base.
2. Add shimmery white powder to the brow bone and the inner corners of the eye area.
3. Using a shadow brush, sweep the medium gray tone shadow along the eyelid crease to build dimension.
4. Using a black eyeliner pen makes a cat eye so much easier! Starting from the inner corner of the eyelid draw a line out. To wing the edges, hold the outer eye area taut with your other hand and extend the line slightly. You don't need to angle the line, just draw straight from the lash line. Go back over the line to increase its fullness and definition.
5. Curl lashes and add a heavy coat of dark mascara.
6. Finish with neutral gloss.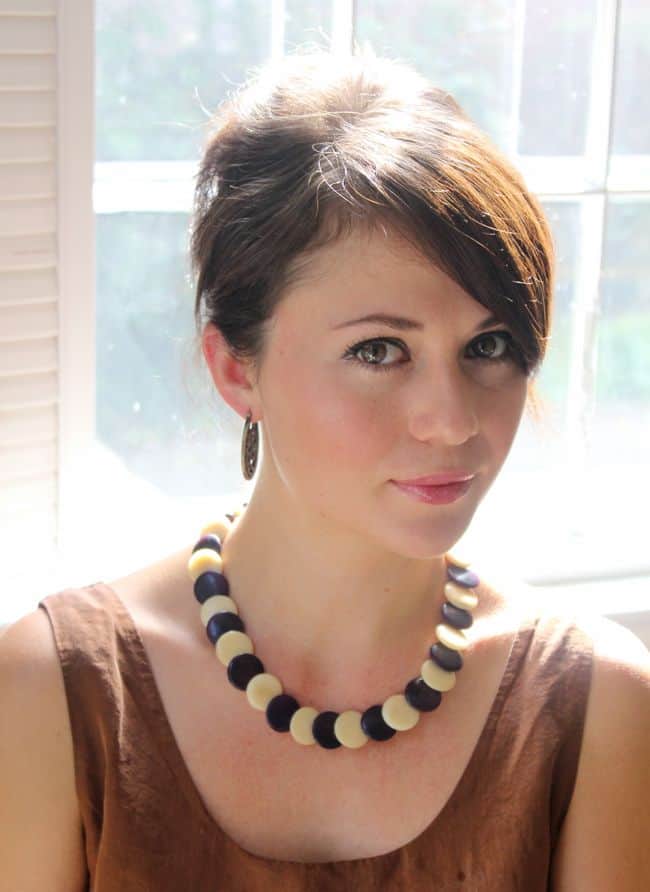 What's your favorite look for holiday parties?
1